Symposium Associate Partners
WHO ARE THE PARTNERS BEHIND WCS 2022
Built Environment Project and Asset Management (BEPAM): Journal, published by Emerald Group Publishing
BEPAM provides, a unique one-stop forum that publishes peer-reviewed research and innovative developments in both project management and asset / facilities management of building and civil engineering infrastructure. The journal also targets important interface issues between the planning, design and construction activities on the one hand, and the management of the resulting built assets / facilities on the other. Launched in 2011, BEPAM is well established internationally, e.g., being encouraged by CIB, recognised by the Australian Business Deans Council and indexed in SCOPUS, EBSCO, INSPEC and the Emerging Sources Citation Index (ESCI) of Thomas Reuters.
More information at: http://www.emeraldinsight.com/bepam.htm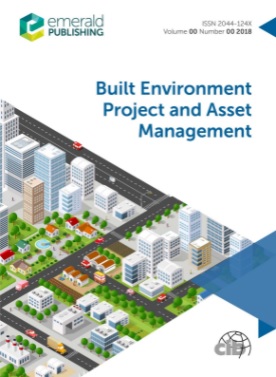 Colombo School of Construction Technology (CSCT), Sri Lanka
The CSCT was established in 2008, with the motto 'Sapientia et Doctrina', which is Latin for Wisdom and Learning. It strives to create a learning environment to nurture the development of critical thinking skills; support innovation; and develop knowledge and expertise of our students. CSCT faculty have expertise in a broad range of specialties and have developed curriculums in each of the programs that meet the needs of the construction industry.
More information at: http://www.csct.edu.lk/